DiversiTech State of Black Tech Event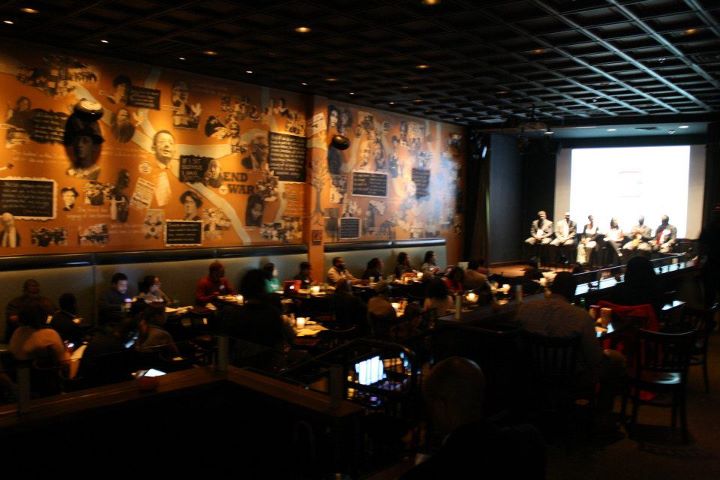 THE STATE OF BLACK TECH: Local Success Leads to National Impact 
was held on Thursday, October 27, 2011 ~ Busboys and Poets, Hyattsville (MD)
5:30 pm – 8:00 pm (Been busy and did have a chance to post this then)
I attended this event and the facility was great. There was a large room (picture above) with a stage inside of a very nice restaurant. A lot of the discussion was around hurdles faced by minorities entering the tech field. However, there was also discussion around steps that could be taken to develop strategies to over come obstacles. Overall it was great to see an organized discussion around diversity in technology.
The panel was Moderated by Christine Johnson, DiversiTech Founder, panelists include Mike Howard of the Maryland Governor's Venture Fund Authority, Dr. Chad Womack, Shireen Mitchell, Award Winning Web Pioneer, along with notable entrepreneur York Eggelston, Co-Founder and Chief Executive Officer of Semantic Labs, as well as other notable local technologists and social media engagers.

Additionally, Randall A. Olade, Co-Founder & Chief Operating Officer of DC area startup, Kojami, will share his experience as a technology entrepreneur and participant of the famed Founder Institute.
Images from the event