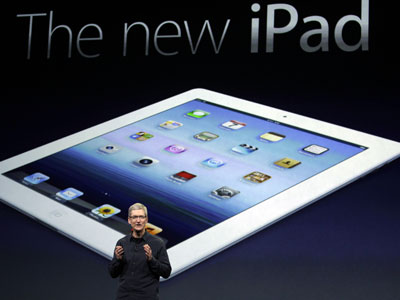 The new ipad 3 went on sale at Walmart at midnight 3/16 according to  reports and in Apple Stores at 8 am. In the opening weekend, three million units were sold.
Tablet sales are expected to increase to 326 million by 2015 with Apple largely dominating the market, according to research firm Gartner, rivalling sales of desktop computers, which Gartner expects to total 368 million units this year.!
More about Apple Has A Blowout Weekend: Sells Over 3 Million iPads.
---

/// There are no comments yet, but you can be the first
/// Leave a Reply